Reference Projects
An overview of projects we or our team members has worked on the last couple of years. Most of our projects are under a non-disclosure agreement, which is why these examples are just a few of the projects we have done or been part of.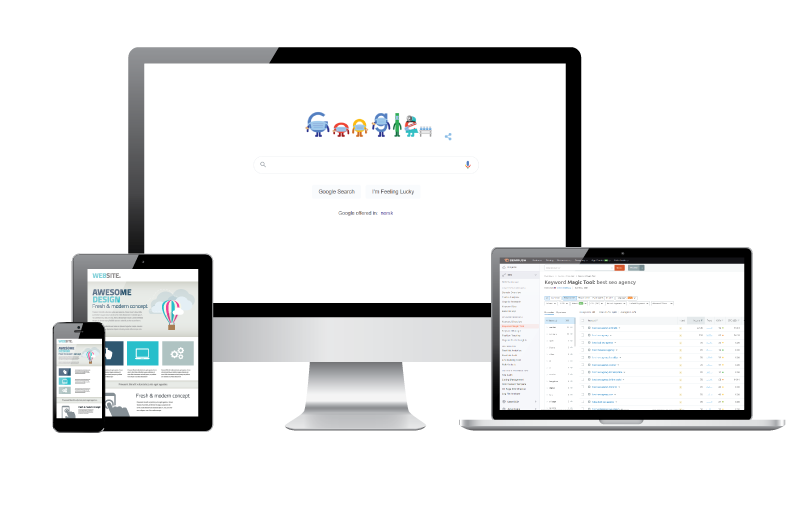 Retail (2018-2019)
This retail company has a total of 52 stores in Norway. In 2017 they opened up their online store. We helped build and implement their content strategy, including solid product pages and a supporting blog. To our knowledge, the content strategy is still in use and it has created solid organic growth for several years.
Content marketing, content strategy
Gambling (2019 - 2020)
For this company, we were part of a larger effort to increase organic traffic in multiple countries. We managed to double the organic traffic to 800,000 organic visitors per month in our time period.
Content Strategy
Content Marketing
Outreach & Link Building
Setting up SEO processes
Personal Finance (Dec 2021 -)

This client has asked us to help them increase the authority of their website using our link-building techniques. The beginning is looking promising.
Link Building
Tiered Link Building
Outdoors Equipment (Oct 2021 -)
We have purchased an expired domain for $12, built out content and build links to this website. The website is about to take off already after a few months.
Site management
Link Building
Content Strategy
Content Marketing
What Makes Onmark Stand Out
International Experience
Onmark has a heavy focus on international work and has adopted a culture of global collaboration.
Recognized Expertise
We have a dedicated staff of professionals recognized as some of the best within SEO and Digital Marketing.
Innovative Techniques
With our diverse portfolio, we create strategic, innovative, and customized plans to meet the needs of each client.
Professional Partners
Your success is our success. We collaborate closely with our partners to ensure complete satisfaction every step of the way.
Valuable Traffic
We focus on the most valuable traffic in every sector to ensure that our customers get a good investment return.
Data-Driven Approach
Our processes allow us to maximize results. We make data-driven decisions by utilizing the most advanced tools in the industry.