We have ranked websites in the most competitive niches worldwide. Take advantage of our link-building service today. We like to say that we are in the business of making money for other companies. Link building is a must when you want to appear in good positions for keywords in competitive industries and niches.
The internet is full of conflicting information, which makes it essential to work with companies such as Onmark to make sure you are not fooled. Not all backlinks will make you money, which is why we provide only a few types of backlinks:
Guest Posting (50K+ Websites Available)
Private Blog Networks (Custom build)
301-redirect from niche relevant website
Tiered link building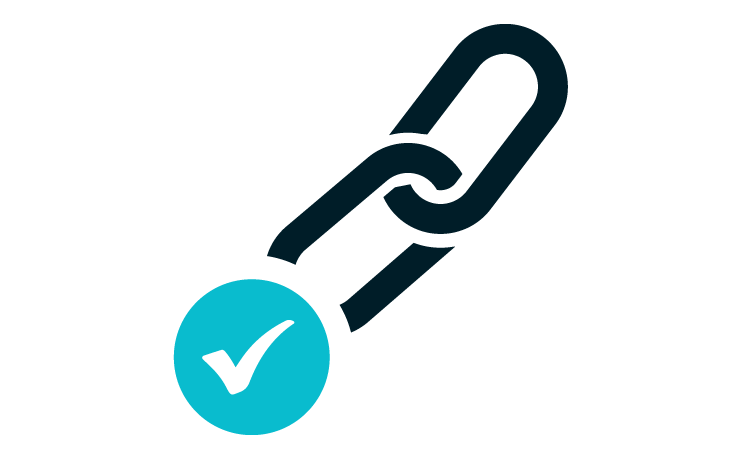 Why companies choose us
Links That Works
We believe in quality and relevance. Our experts know how to work with your site and provide you with the most relevant links so that they can boost your traffic and search engine rankings.
Customer Service
We understand that this is your site and we respect the time you put in. We make sure all our clients are satisfied with their projects.
Experience
We have been in this industry for over a decade and we can proudly say that we know what we are doing.
Guest Post Service
Guest posting is one of the most reliable ways of building backlinks. A well-written guest post will both give you an SEO effect and a branding effect, both being positive for your business.
Due to our reputation and reliability, we now have access to over 50,000 websites that we can build links to your website on. Among these, you'll find websites such as Forbes and Nasdaq, among many other well-known publications.
When you purchase a guest post from Onmark, you get the following:
An article that is written by professional writers
A minimum of 400 words in the article
A 3-year live guarantee on the link
Guaranteed follow link**
**Over 97% of the websites we offer a follow link to your website. In the personalized list you receive, you'll be able to see in advance if the link will have either a "nofollow" or a "sponsored" tag.
Onmark – We build links that gives your company the visibility needed to succeed in your industry.
All Niches & Industries Accepted
We accept all legal niches, including the following:
Real Estate and
Construction
Travel and Aviation
Consulting
Retail and Consumer
Products
Private Blog Networks (PBNs)
Private blog networks have gotten a bad reputation in recent years due to sellers handing out cheap offers on poorly created websites that are far from private. The truth is that a well-made network of private websites will help you rank your money site just as well as any other website.
One of the major perks of running your own network is that you remain in full control over your backlink profile and you can scale much easier than if you don't own one. The key is to keep them private and never be tempted to sell backlinks from them.
Here at Onmark, we have 15 years of experience identifying good domains, building out quality websites fast, and producing relevant content to turn a good backlink profile into a relevant one for your industry.
Onmark – Building a high-quality PBN that is truly private and takes advantage of its backlink profile can be the key to scaling your money site
301-Redirects From Niche Relevant Websites
The internet is built on 301-redirects. When moving content from one page to another or one website to another, you have to use a 301 redirect to tell search engines where your content has moved. This is also applicable when one company buys another company or when a company wants to rebrand.
Our case study indicates that Google ignores 301 redirects of websites with no relevance to the target website. It also shows that it will pass link equity when the website you redirect is relevant to the target website, making 301-redirects of niche relevant websites viable as a compliment to other backlink strategies.
The reason why you want to add this to your strategy is that this can allow you to get backlinks from both your competitors and the most dominant websites in your industry, helping you rank your website.
Onmark can help you both build a strategy, locate domains and implement 301-redirects pointing to your website.
Our experts
Both Kevin and Morten have experience from some of the most competitive industries worldwide. They have helped companies reach their business goals with their excellent link-building skills.
What Are Link Building Services?
Link building services are the foundation of any SEO strategy. Search engines will reward you for having good visibility in the long term, which is why link-building services are essential for any business with an online presence.
Onmark offers a link-building service of various types, including guest posting, private blog networks, 301-redirects, and tiered link building. These services are designed to help you gain long-term visibility and search engine rankings.
Our team of experts can help build a custom strategy for your website or business, implement suitable backlinks at the right time, and monitor the results as your website grows.
Is Link Building Legal?
There is a misconception that online businesses which use link-building services are the same as spammers. This isn't true at all, and in fact, it is one of the most ethical ways to market a website or product.
The idea behind creating links on other websites is to get you good visibility over time. The biggest brands in the world have used link building to get an edge over their competitors.
You can compare building links to your website to adding longer text ads on other websites, showcasing your skills and knowledge within your niche. This is why it is both legal and recommended.
How Does The Link Building Process Look?
We can't speak for everyone, but here at Onmark, it all starts with a conversation. This conversation aims to understand your business, what you want to achieve, and how fast you want to move.
After this conversation, we will start researching, looking for opportunities, and building out a strategy for you. After agreeing on both a strategy and a budget, we implement.
We implement the strategy by handpicking websites. Depending on which strategy we are implementing, we will go into production. If we are doing guest posting, you can opt to approve the content we place on other websites before sending it to publishing. Our processes are highly flexible and can be adjusted to the needs of our clients.
Does Link Building Still Work?
The short answer to whether or not link building still works is yes. Many people claim that link building is dead, but this isn't true. The web is very different from what it was five years ago, and the way webmasters work has also changed drastically.
Today's marketers are focusing on more ethical ways to build links, which explains why fewer websites are penalized for using various strategies of link building.
Link building is all about getting you long-term visibility and search engine rankings. It is an investment, just like your website, and the only way to succeed online is by investing over time.