Real Estate
SEO Services
Onmark is a certified SEMRUSH SEO agency with experience ranking websites within real estate. We help your real estate company increase visibility and turn traffic into leads.
Google My Business
Keyword research, strategy & implementation
Technical SEO
Content Marketing
Link building
Our Real Estate SEO Experts
Our experts have experience from some of the most competitive industries worldwide. They have helped companies reach their business goals with their excellent SEO skills.
We Are Certified— Our Agency Partners are skilled marketers who have excelled at helping their clients grow. Being long-time Semrush users, they also know how to make the most of the data and tools we provide. — SEMRUSH
Get Help With Local SEO
If you want to compete in a local market, you must be visible in local maps and business directories. Onmark can help you set up and maintain a Google Business profile and get your company listed in local directories.
Google Business Profile Setup & support
Onmark can help your company set up and maintain a Google Business profile. This will allow you to appear in local maps, add images, special offers and elaborate on what is unique with your real estate company.
Accurate Citations
Onmark can audit your existing listings to ensure all of your NAP information is consistent. We'll create accurate citations and identify opportunities for you to rank in local search results. This will impact the traffic to your website, the number of phone calls, and it can help your search engine rankings.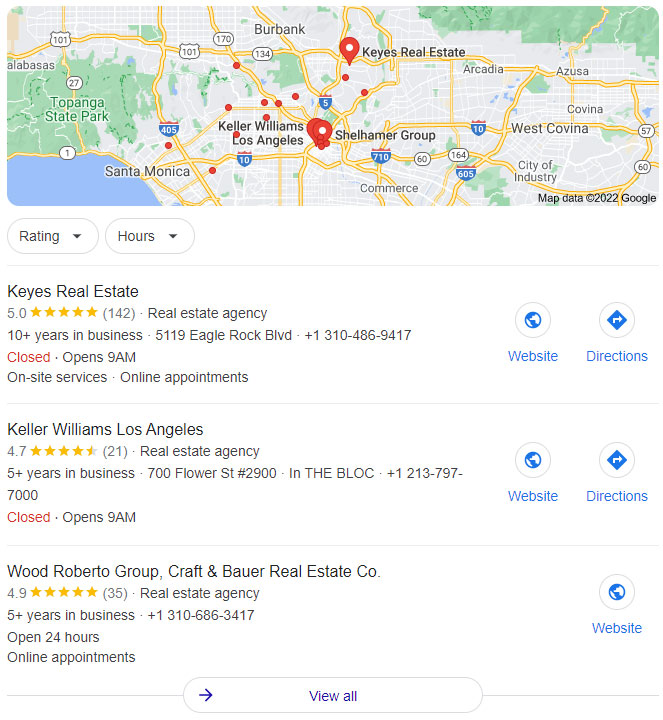 Keyword Research, Strategy & Implementation
To succeed with real estate SEO, it's not always about driving the most traffic. More often than not, it's about driving the right kind of traffic. Onmark can help you do keyword research to attract new clients to your real estate agency.
We use several industry-leading tools to do our keyword research for real estate agencies. Onmark is a certified SEMRUSH agency, which involves being one of the best at using their platform to gain an advantage on behalf of our clients.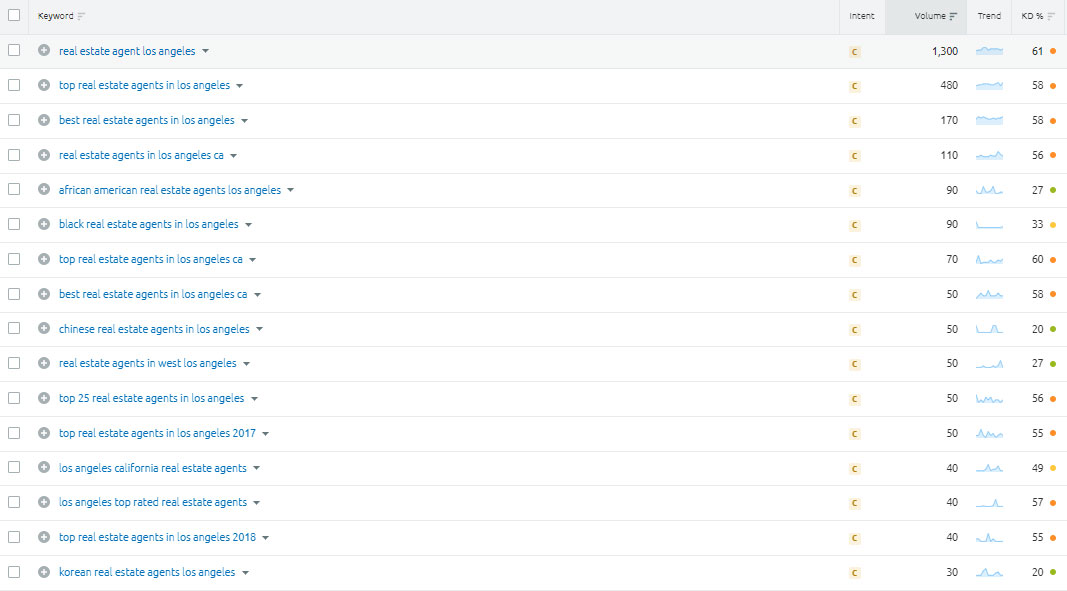 What Makes Onmark Stand Out
Internation Experience
Onmark has a heavy focus on international work and has adopted a culture of global collaboration.
Recognized Expertise
We have a dedicated staff of professionals recognized as some of the best within SEO and Digital Marketing.
Innovation
Our services are tailored to fit the needs of our customers, giving them what they want through innovative ideas.
Professional Partners
We know that our success is the success of our partners, and we work together with them to ensure their growth as well.
Valuable Traffic
We focus on the most valuable traffic in every sector to ensure that our customers get a good investment return.
Data-Driven
We are always keeping track of our results, learning from them to improve outcomes for our clients.
Technical SEO
Most Google searches come from mobile. The question is; are you ready for it? Onmark can help your real estate website become fast, slim, and mobile-friendly through technical SEO and up-to-date web design.
Not only is page experience a ranking factor, but it can also help your business convert better. When people are looking for a real estate agency, they have many questions. By implementing schema on your website, you can increase your relevancy and highlight your expertise both to potential clients and search engines.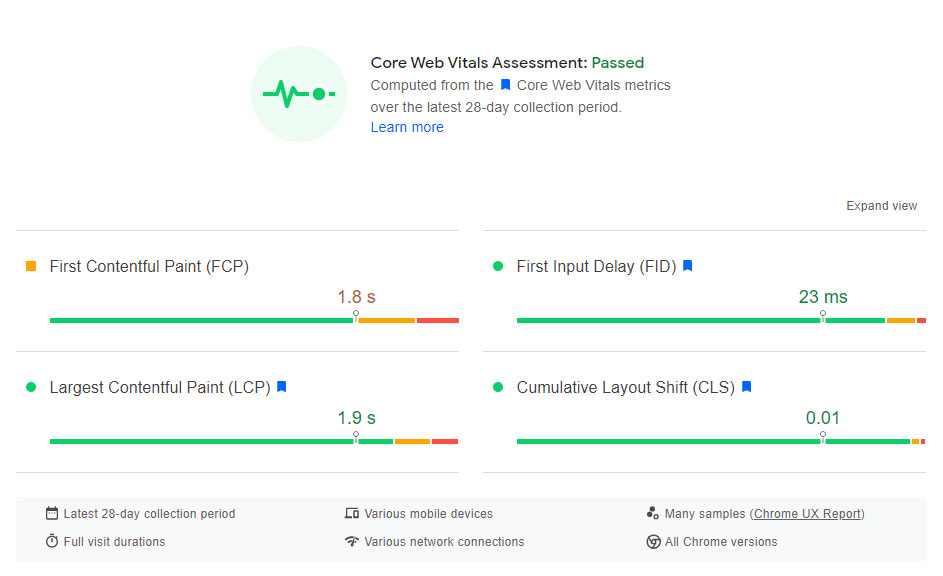 Content Marketing
Content Marketing is one of the most efficient marketing strategies in 2022. It combines email marketing, your website, and marketing activities outside of your website into one campaign.
An example can be a guest post written by your company in a local newspaper, including a link to your website. If people clicking that link can sign up for your newsletter, they are more likely to become your client the day they want to sell or purchase a property.
Link Building
Real estate is one of the most competitive industries in the world. To turn your company into a local authority in search engines, you need high-quality backlinks. This will help your company with direct traffic, branding, and rankings.
The best way to get backlinks in real estate is by using multiple strategies at once. If you hire Onmark as your SEO partner, we will recommend using a mix of content marketing, local citations, and paid guest posting as your strategy. This will secure local visibility, growth in organic traffic, and high-quality branding.